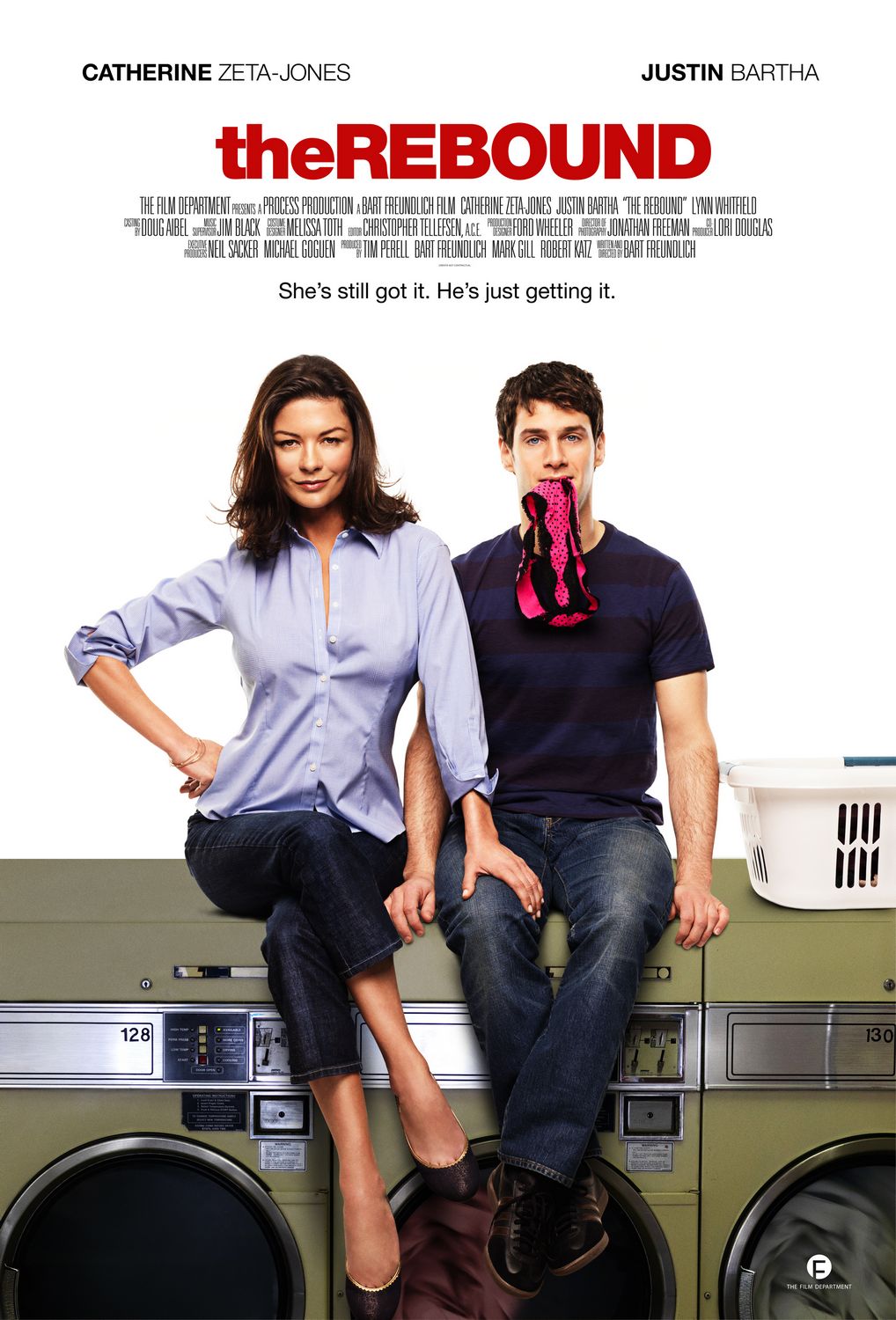 CZJ, or Catherine Zeta-Jones, is a single mom who discovers that her husband has been cheating on her thanks to an unfortunate clip on the DVD of her son's 6th birthday. So, they move into the city from the 'burbs.
AND! It's got the guy who played Riley Poole in National Treasure.
I *love* the scene where the chiropractor she's on a date with, not only stops to take a loud dump in a porta-john, but tries to have a conversation with her while he's doing it! He's such a creep, but in the most hilarious way. The movie is worth a watch just for the scenes of their date.
It's an absolutely adorable rom-com. I do enjoy a good romantic comedy, and this one ticks all the boxes. Plus, the heartwarming twist towards the end doesn't feel as generic as what the genre usually goes in for. I've been debating rewatching it for weeks now, only I'm afraid that it's too soon and if I rewatch it now, I'll suddenly decide that it's rubbish and stop liking it so much. Has that ever happened to anyone else?
1) This
American Eagle baseball cap
is sure to get the same worn-in feel that Justin Bartha's character gives off in every other scene in the movie.
2) This is
my own approximation
of the date night outfit that Sandy wears with her creepy chiropractor. Compiled, as ever, on Polyvore.
3) This
jersey scarf from American Apparel
is another piece I could see Sandy in. Side note: I
had
to crop out the eyebrows on this model. Seriously, AA...the eyebrows!
4) If you wanted to rock a sophisticated messenger bag, you could do much worse than this
Robert Graham leather flap messenger bag
, via Saks Fifth Avenue. (As if I'm mint enough to shop there.)
5) Giving a nod to the children - as our main character
is
a single mom - the
Zara boys military parka
captures the look her son wears on the walks to and from school pretty well. Just try not to barf on it if your older sister talks about dissecting small animals...
6) In the beginning of the film, I loved so much of the decor in Sandy's house: including and especially a cute side desk with Queen Anne legs re-painted in a lovely bright colour.
This one from Etsy
gets the feel quite nicely.
7) When Sandy is out after a cycling class at the gym, I love the little cool-down jacket she sports. As a great approximation, I lovelovelove Lululemon, and their
herringbone forme jacket
(along with pretty much everything else they make) is to die for. Seriously. Love.Love.Love.
Wondering how I do these posts? I tend to have a huge list of things that I could source with relative ease online. Just general item descriptions of things that have peaked my fancy when watching something. Not that I watch all movies and TV with this post series in mind, but the minute I see enough cute and stylish costuming and props in a film, I jot down a few notes. Here are a few other things I considered hunting down from
the Rebound
:
-blue Oxford, leather bracelet, jeans
-lots of stylish flats & cropped crigarillo trousers
-nice
Nalgene
water bottle
-print of San Fransisco (where she's from)
-IKEA mirror; IKEA shelves (like the one's in E's room)
-something like a good European souvenir or a toy giraffe
-huge mom purse
Now, I'm not a desperate Catherine Zeta-Jones fan, but I've enjoyed her performance in everything I've watched her in, and where red-carpet style is concerned, she seems to be a pretty classy lady. Anyone have a favourite romantic comedy actress?